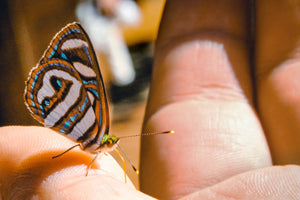 We believe in conservation
Why butterflies?  Because the small things matter and can make a BIG impact. 
Protecting insects means protecting the habitat they live in.  This benefits every plant and animal sharing this habitat.  Sustainable butterfly farming gives local populations an alternative to logging and clear-cutting rain-forest.  The forest are preserved, critical habitat for endangered species is maintained, and butterfly populations increase. 
When you buy from Little Caterpillar you can know you are working with a company that only works and buys from RESPONSIBLE sellers.  Together we can help  protect our beautiful, diverse planet.
1% of our profits each month goes towards conservation
About Us
We are a family owned business residing in beautiful Colorado.  We are passionate about the outdoors and everything that dwells within it...even the little things.  Jesse has a Bachelors in Biology and a Masters in Entomology.  Teresa's focus is in art and design. Together the two made the perfect match to create their business, LITTLE CATERPILLAR.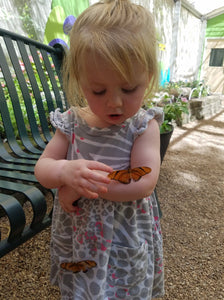 More From our Blog
---
Journey with us as we travel during the Great Monarch migration! part: 1
                                                       When buying butterflies  (visit us at...
Wondering where to start and how to begin pinning your new bug collection?    
Questions or thinking about a customized frame? 
Contact us at Butterflies@TheLittleCaterpillar.com
or at 402.853.3224